I went on a short road trip. 
Of course, when you live on an island, a road trip starts with a boat trip.
After taking on board cars, trucks, motorcycles, bicycles, and foot passengers, a multi-deck ferry wends its way from the Island (somewhat self-importantly, we capitalize our floating home) to the Mainland, skirting other (small-i) islands along the watery route.
It was overcast, cool, and grey; windy with a light, driving rain. 
In short, perfect Island shooting weather.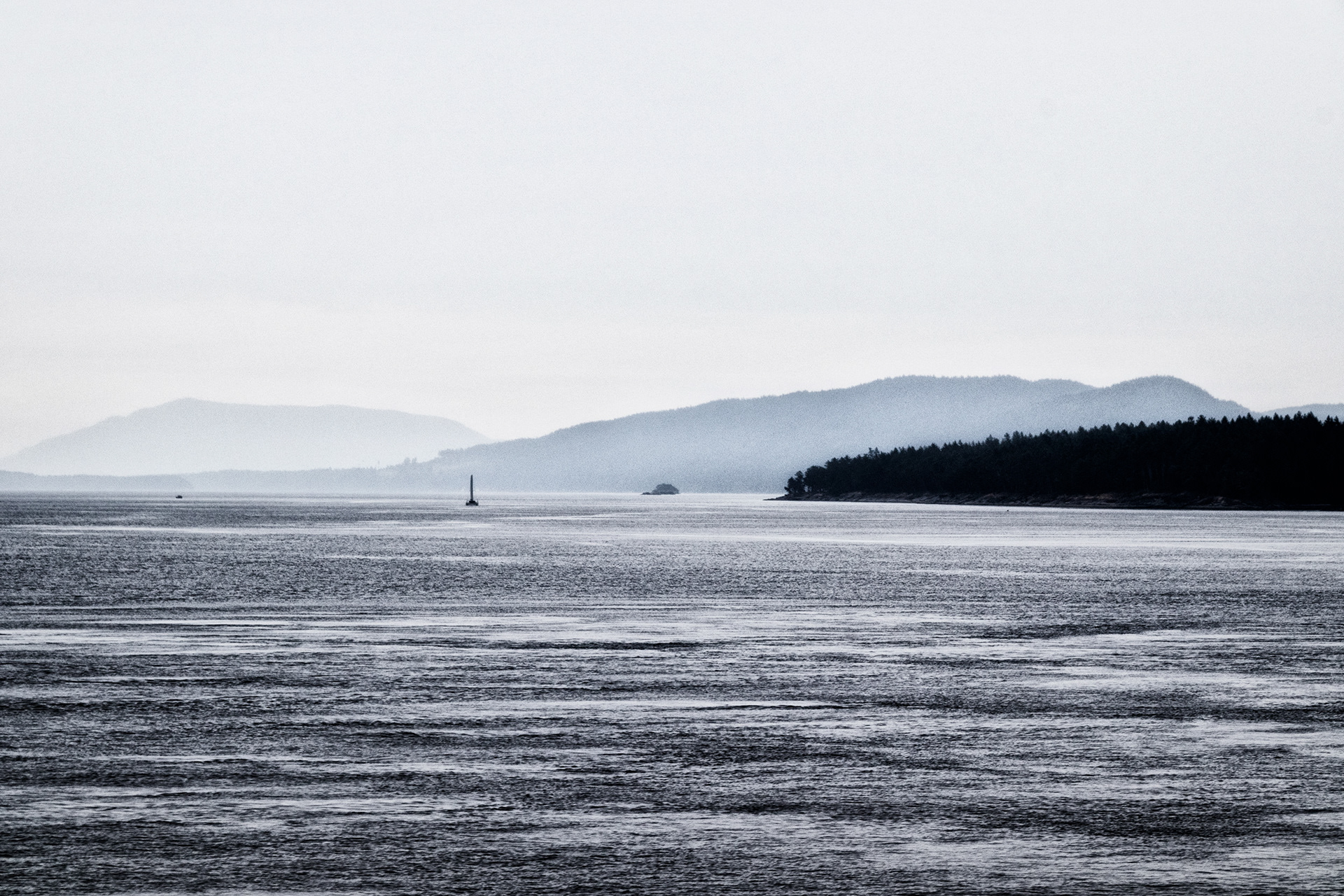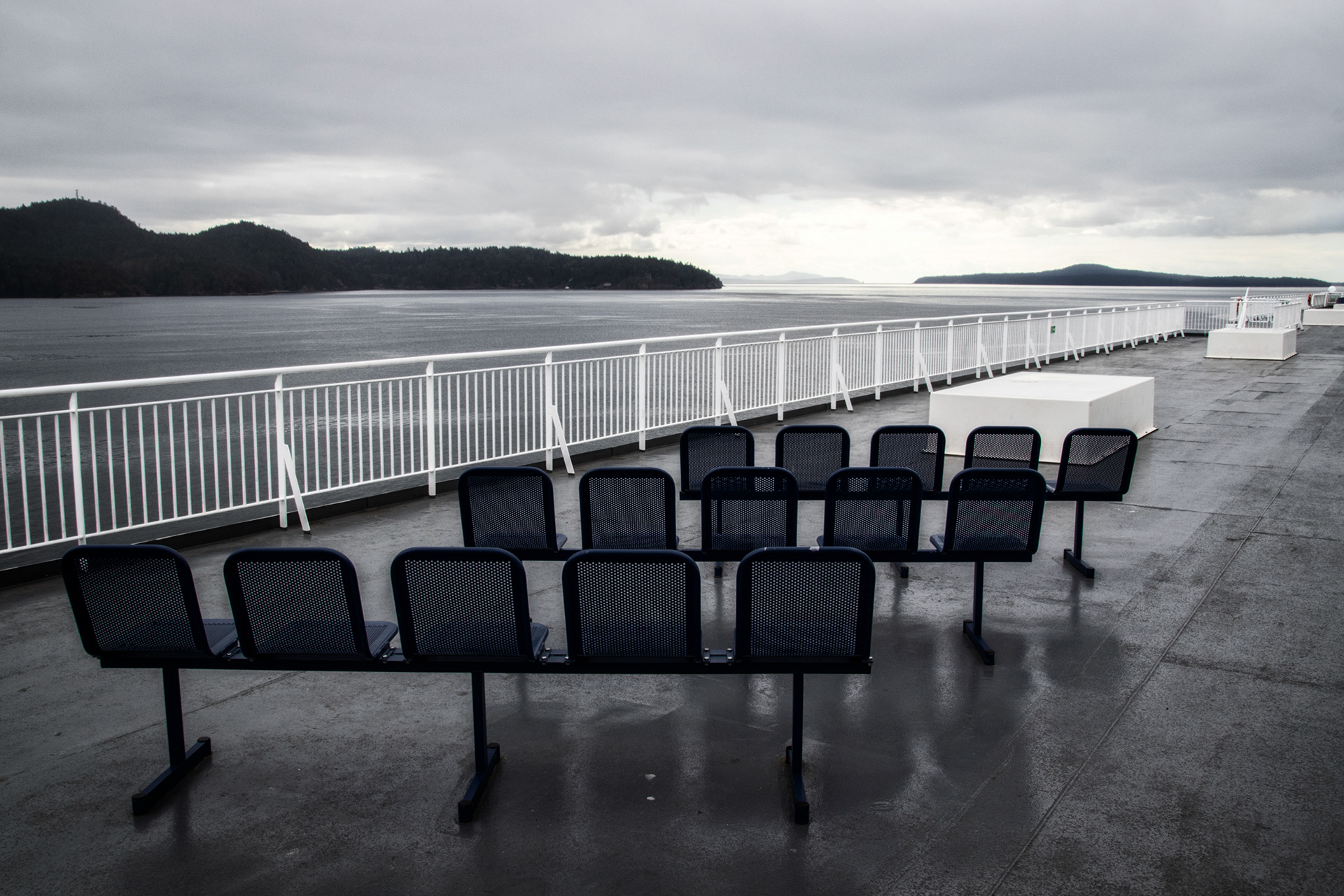 Entering the Strait of Georgia the vista opened, providing distant views of other ferries, container ships, and more islands.